In a sport as technologically dependent as motor racing, the respect of one's peers can count for as much as any trophy cabinet. Dan Gurney didn't win a world championship, and tasted victory in only a handful of F1 races in the 1960s, but he was still good enough to worry that decade's defining driver, Jim Clark. It's why the likes of Stirling Moss and Gilles Villeneuve were so revered, despite their achievements not matching the range of their abilities. But those who were there knew what the statistics couldn't say.
There's a long way to go before we can say this month's cover star, George Russell, definitively belongs in such rarefied company, but the way he finished his second F1 season by making an outstanding subsitute appearance for Mercedes in place of Lewis Hamilton strengthens the reputation Russell was already building among his peers – one that outstrips the limitations of his usual machinery.
With no disrespect intended towards Williams, Russell is much better than the FW43 allowed him to show. His fellow next-gen racers knew it, and the unexpected events of the Sakhir Grand Prix proved it beyond question.
During F1's coronavirus-enforced shutdown earlier this year, when many drivers passed their time racing online, Charles Leclerc was asked by one of his social media followers about drivers who would be proper contenders in the right car. Russell – who won F1's official sim-racing title during lockdown – was someone Leclerc said "for sure" would be up there in the right equipment.
That's why, when Russell suffered the ignominy of crashing out behind the Safety Car at Imola, there was an outpouring of support from fellow drivers past and present, rather than your typical internet pile-on. He consistently impressed far too many people – including double world champion Fernando Alonso – to be written off on the back of that mistake. After Sakhir, no one would dare...
It's a measure of Russell's character and maturity that in the face of that acute Imola disappointment he made a written apology to Williams for throwing away its best chance at scoring points in 2020. This is a further indication that Russell keenly understands his role within F1 goes far beyond hauling his usual back of the grid car into Q2 far more often than it deserves.
As Luke Smith's feature (page 34) explains, George Russell can be a real star of F1's future. He has the full support of Mercedes behind him, and a ringing endorsement from Lewis Hamilton no less. We've now also seen him tested further, in a car more capable than the FW43, and against a team-mate more fearsome than Robert Kubica 2.0 or Nicholas Latifi. Russell has shown the world what his peers already know to be true: that he belongs at the very front of Formula 1.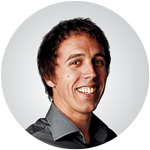 Ben Anderson
Editor