F1 cars haven't turned wheels since February, thanks to coronavirus menacing the globe, but while some drivers have been getting twitchy feet in lockdown, others have sharpened pencils and drawn fresh life into F1 off track, giving fans something new and exciting to discuss while F1's on pause.
I'm talking of course about the recent driver merry-go-round triggered by Sebastian Vettel's looming exit from Ferrari. In last month's
GP Racing we carried an interview with Vettel in which he declared his desire to renew terms with the Scuderia, but tellingly he stressed the need to feel "comfortable" with the deal and suggested he expected at least a three-year contract, in line with his previous two. Now both parties have decided to split, we can safely assume Ferrari's final offer didn't meet Vettel's expectations…
We can only speculate over the precise details: one year with an option on Ferrari's side? Lower salary but with results bonuses offered? You can see why a four-time champion might balk, but then Vettel's status is diminished by Charles Leclerc, and Ferrari's salary pot by Leclerc's own new contract – plus the economic implications of coronavirus.
In replacing Vettel with McLaren's Carlos Sainz, on a two-year deal, Ferrari gets a driver who pushed Max Verstappen hard during their time at Toro Rosso, and someone who evolved into the midfield's premier performer in his first season at McLaren. Sainz is young, hungry and won't come with the same recent baggage or hefty price tag as Vettel. 
Team boss Mattia Binotto's admission that Ferrari is on a "new cycle" and a "long journey" to get back where it wants to be, underscores a feeling the team is recalibrating its competitive horizons and realising it needs to renew and rebuild for F1's lower-cost, post-COVID-19 future. This is also probably a big reason why Daniel Ricciardo was never a major factor in Ferrari's thinking, despite his credentials and previous links to the Scuderia rumour mill. The Australian is known to command a huge salary at Renault, a team he will leave at the end of 2020 to take up Sainz's vacated seat. 
It's doubtful Ricciardo managed to secure such lucrative terms at McLaren either, given that team was recently refused a loan by the UK government and is considering re-mortgaging the house and leveraging its collection of classic cars to keep things ticking over. But, monetary considerations aside, this looks a shrewd move for Dan. McLaren, not Renault, looks the team most likely to break up F1's 'big three'. A forthcoming return to Mercedes engines only strengthens that impression.
Will Seb move to Mercedes or walk away entirely? Vettel versus Fernando Alonso for the vacant seat at Renault (if it sticks around)? Something else to discuss while we anticipate F1's long-awaited return to action.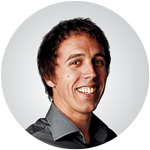 Ben Anderson
Editor