Who knew a set of temporary, emergency rule changes, designed principally to arrest development of cars meant to be scrap already, in order to protect the integrity of tyres never meant to go on this long, would produce the most compelling Formula 1 season in almost a decade?
I would argue this is as exciting a title fight as F1 has seen since 2012, when Sebastian Vettel inexplicably survived a first-lap collision with Bruno Senna at the final race in Brazil to beat Fernando Alonso to the prize. But in terms of what it could mean for F1 should Max Verstappen topple Lewis Hamilton, what we have now is a situation more akin to 2005-06, when Alonso and Renault finally ended Michael Schumacher's streak.
Even that analogy has limits, because Ferrari was suddenly uncompetitive in 2005, Schumacher won only once, and McLaren's Kimi Räikkönen was Alonso's closest challenger. Only in 2006 did Alonso and Schumacher engage in a full-blooded battle that went all the way to the wire. But in terms of rule tweaks upsetting the established dominance of one team – in 2005, tyres designed to last full race distances – plus a young pretender racing hard to overthrow a long-reigning king, there are clear parallels to what we're seeing in 2021.
Earlier this year we explored the perfect storm that's made this the most challenging season for Hamilton and Mercedes since they began cleaning up at the start of F1's hybrid era. This month, we look at the other side of that coin.
First up, an exclusive interview with Verstappen (page 36). That Max possesses incredible skill and immense self-belief has never been in doubt, but only now does he have equipment to match his ambition. As irresistible force meets immoveable object on track, the racing has been hard and controversial, but the fact Red Bull rallies around its man no matter what only solidifies their bond.
Red Bull, Honda and Verstappen are throwing everything at trying to win Max's first championship, and Red Bull's first since 2013. As Andrew Benson explains on page 46, the team has lost none of its cutting edge in the intervening fallow period – and is prepared to do whatever it takes to get over the line.
Toto Wolff often mentions the threat Ferrari posed when last the rules changed significantly. But Vettel didn't drive as well through 2017-18 as Verstappen is now, nor was Ferrari as operationally or developmentally sharp as Red Bull-Honda.
The result is a fascinating, generational battle for the ages, with the sort of hard edge we haven't really seen since Ferrari and McLaren went at each other full pelt in the late-90s and 2000s, and a rivalry between driving protagonists on a level F1 probably hasn't known since Alain Prost and Ayrton Senna a decade earlier.
What a way to sign off, before the regulations change again for 2022.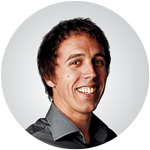 Ben Anderson
Editor