The inspiration for this month's cover comes from an iconic image of boxer Muhammad Ali (née Cassius Clay) arriving at the weigh-in for his 1963 bout with Doug Jones – Clay with his usually loquacious mouth taped firmly shut, no doubt mocking those who would prefer he stayed silent.
As he rose to global fame and acclaim, Ali made concerted efforts to use his profile and platform to further the cause of racial justice and civil rights. He remains one of the greatest sportsmen who ever lived, as well as an important political figure.
Similarly, Lewis Hamilton has seized the present moment sparked by the brutal killing of black civilian George Floyd by police in the United States, using his own global profile to campaign in a similar vein – supporting the global Black Lives Matter movement and pushing F1 itself to join the fight for racial equality and become a more diverse entity.
It is to humanity's eternal shame that Hamilton should feel it necessary to do this, but it is a sad fact that racism still exists in so-called developed societies, plagued by unacceptable inequalities that foster poverty, deprivation and hatred.
These are overtly political issues often fuelled by inadvertent bias, hence calls from many high-profile black figures, including Lewis, for people to educate themselves on racism and the pressing need to do more to stamp it out at a systemic level.
The argument that politics and sport do not and should not mix, and that Lewis should simply stay quiet and stick to racing, misses the point. It is the laziest go-to defence whenever F1 becomes embroiled in uncomfortable social issues – whether it's racing with the financial support of despotic governments; taking sponsorship dollars from organisations with questionable ethics; or making public gestures of unity against the inarguably despicable scourge of racism that still blights the global social landscape. There are no easy answers, but that doesn't render the conversation worthless.
In the Netflix documentary The Last Dance, basketball superstar Michael Jordan is criticised for avoiding such controversies. His line "Republicans buy sneakers too" when asked to weigh in for a black Democrat candidate over a white Republican incumbent in an election (Jordan donated but refused to offer public support) lost him friends among sections of the Afro-American community.
Jordan preferred to focus solely on making himself the best basketball player on the planet while merchandising around the fact; Ali fearlessly used his own toiled-for privilege to speak for the less fortunate – entire communities vilified, stigmatised and persecuted for something over which they had no control. Lewis Hamilton is doing the same now. 
He is right to do it, he should be heard, and he deserves support. He is doing a champion's work – on and off the track.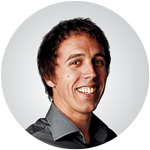 Ben Anderson
Editor