By the time you read this, F1's most thrilling title race in nearly a decade will have been settled; but at the time of printing, the inaugural Saudi Arabian Grand Prix has only just concluded, so everything is still to play for in Abu Dhabi between Lewis Hamilton and Max Verstappen.
Events in Jeddah were certainly dramatic, and Saudia Arabia's makeshift layout will probably receive plaudits for creating a compelling TV spectacle, but from a sporting perspective it was a difficult race of questionable driving standards on a highly dangerous circuit.
Many would argue F1 needs more of those, because it has become too sanitised, but any grand prix where the championship leader is penalised multiple times for erratic and unsporting behaviour, two red flag periods are required to clear major accidents, and more than half of the 20 drivers are involved in collisions of one sort or another (littering the circuit with debris, creating more danger) is not something to celebrate.
Clearly it was a fantastic thrill for the drivers to lap what was deliberately made to be the fastest street circuit on the calendar – Hamilton's pole lap averaged 40km/h faster than Charles Leclerc's equivalent lap of Baku, and was more than twice as fast as Leclerc's effort in Monaco – but that dubious honour came at a clear cost.
Quite apart from the bigger picture of morality again intersecting with F1's 'cash is king' business model, this track looked tantamount to lapping Suzuka lined with Monaco's walls. The first time I saw a flying lap onboard I thought the layout looked utterly bonkers – like Baku's final sector stitched together three times with corners 10 times more dangerous because of blind sections leading into more blind sections with barriers far too close.
Leclerc had a massive accident at Turn 22 in second practice; Mick Schumacher had an identikit crash in the race. Nikita Mazepin felt "fortunate to be racing in this era" after rear-ending George Russell's Williams following another crash up ahead. Russell, director of the Grand Prix Drivers' Association, said sections of the track "just offer unnecessary danger", describing it as "an incredibly exhilarating and exciting track to drive" but "lacking a lot from a safety perspective and a racing perspective". Ferrari's Carlos Sainz said "there is no space to avoid an accident, no visibility and we couldn't avoid crashes if they were in front, which is what we've been saying since we arrived here…"
Everyone who likes motorsport enjoys danger to a certain degree. We are thrill seekers after all. But this must balance with pragmatism. We should not leave races feeling simply relief that no one got seriously hurt. As it is, Jeddah seems unnecessary. The same could be said of Verstappen's apparently pathological aversion to being overtaken by Hamilton. But in the end, F1 got the show – and the title showdown – it wanted...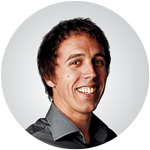 Ben Anderson
Editor