The 1996 world champion Damon Hill joined me recently on a 'Race of My Life' Autosport podcast, discussing the best race of his F1 career: the 1994 Japanese GP. A big part of what made it special to Damon was producing a performance under pressure that proved to himself, and to Williams, that he belonged at the highest level.
Hill continually wrestled with doubts from Frank Williams and Patrick Head that he was suited to being the team's leading driver after Ayrton Senna died. Damon now readily admits he didn't deliver consistently enough for Williams, so endured the ignominy of racing for the entirety of his title-winning season knowing that the team had already replaced him.
Thus Hill knows something of what this month's cover star, Carlos Sainz, and the man Sainz will replace at Ferrari, Sebastian Vettel, will go through this season. Damon says the moment a team knows you are no longer part of its plans, attention shifts away from you and towards the future. This could make Daniel Ricciardo's final season at Renault uncomfortable also. You are effectively 'on notice', but still required to work rather than tend to your garden, as other personnel might.
For Sainz, the future looks rosy regardless. He's making an amicable split with McLaren and knows at the end of this strange season he will head off for the biggest break yet in his career. Ricciardo is likely making a step foward with McLaren, which will ease his Renault burden. For Vettel, the picture looks darker. The experience he is about to have with Ferrari in 2020 mirrors Hill's most closely. Who knows, perhaps that's a good omen?
But Vettel isn't so in control of his own destiny as he was when he chose to leave Red Bull and join the Scuderia in 2014, which will surely only add to the strain of trying to perform at his best.
We don't yet know whether Vettel will continue in F1 elsewhere in 2021, or take a sabbatical – as his former team-mate Mark Webber suggests he may. Hill says it's even harder to continue racing when you know you're going to stop altogether, as he had to in 1999 during his final season with Jordan.
Whatever Vettel does next, 2020 could well end up being mentally the toughest season of his career. How he, Ricciardo and Sainz handle their respective farewell tours will be just three strange subplots to this most unusual of upcoming seasons.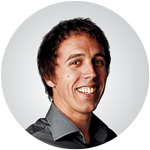 Ben Anderson
Editor