The 2004 generation of Formula 1 cars is afforded mythical status as a peak of progress: lightweight chassis, screaming V10 engines, a war between Bridgestone and Michelin pushing grip levels up and laptimes down. The cars were so good, people almost forgave grooved tyres…
For a long time, Juan Pablo Montoya's 162.95mph pre-qualifying lap for the 2004 Italian GP at Monza stood as the fastest in F1 history. It took until 2018 for Kimi Räikkönen's Ferrari to eclipse that mark, but given the subsequent controversy surrounding the Scuderia's recent hybrid power units perhaps that achievement was not quite so astounding as it seemed at the time.
Two years on, the record was eclipsed again – by who else than 2020's record-breaker-in-chief, Lewis Hamilton. His pole lap for the 2020 Italian GP now stands as the fastest in F1 history, at 164.27mph. That means this month's cover star – the Mercedes W11 – is now unquestionably the fastest F1 car ever.
It's a worthy accolade for a car that's been the star of this unusual, pandemic-afflicted F1 season, carrying Mercedes to a record seventh consecutive constructors' championship, helping Hamilton eclipse Michael Schumacher's tally of 91 grand prix wins, and propelling Lewis to the verge of matching Schumacher's haul of seven world drivers' titles.
When you consider F1 cars now are limited by control tyres that struggle with the aerodynamic loads exacted upon them; constrained further by fuel mass and fuel flow restrictions; and hampered by the weight of the hybrid engines and associated ancillaries, this is all the more extraordinary.
Mercedes perfectly embodies the modern competitive spirit of F1, seeing limitations imposed by the regulations not as a restraint on the team's collective ambition but as a challenge to be relished and defeated. As Stuart Codling's excellent feature on page 36 explains, chasing the 'ghost' of Ferrari's 2019 performance levels forced Mercedes to dig deeper than ever, with truly impressive results.
Elsewhere in this issue we also sit down with F1's soon-to-be seven-times world champion Hamilton, for a rare 1-1 interview (page 44), in which Lewis reflects on a year of important battles fought off as well as on the track. With age, Lewis appears to have become increasingly thoughtful, generous and empathetic. His mantra of turning negative experiences into positive energy has also rubbed off on Pierre Gasly, whose remarkable transformation from Red Bull zero to Toro Rosso/AlphaTauri hero is tackled by Oleg Karpov (page 52).
Gasly's is a cautionary tale of the power of mental resilience in the face of huge setbacks. How to deal with such pressure is different for everyone, as we explore on page 30, but Gasly and Hamilton are two who have generated positive momentum in this most challenging and unusual of F1 seasons.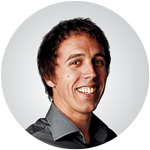 Ben Anderson
Editor