The 2021 Australian and Chinese Grands Prix had recently been postponed as this issue of GP Racing closed for press. With everything else going on amid this latest wave of the global coronavirus pandemic, it's easy to feel like history is simply repeating itself and we're running nowhere fast – like hamsters on a wheel.
But I want to forgo the negativity and focus on reasons for F1 fans to feel cheerful heading into 2021. Firstly, we know F1 has a credible protocol for keeping its show on the road. As our business expert Mark Gallagher explains (page 30), F1 has gone to extraordinary lengths to mitigate the threat COVID-19 poses to its operations.
Coronavirus has taken a severe toll, and whether F1 can withstand mutations and variants remains to be seen, but it does have a credible basis. When so many other businesses are existentially threatened, we should all be thankful F1 has found some way through the mire. As mass vaccination occurs and the virus (hopefully) recedes, more race promoters can begin to welcome back fans, which in turn should help return F1 to normality.
As we begin to look towards the new season, which will now start slightly later than planned and in Bahrain rather than Melbourne, there are several exciting aspects to anticipate. Will tweaks to the aerodynamics and tyres designed to slow the cars, plus a new budget cap, have a disproportionately negative effect on Mercedes and bring Sir Lewis Hamilton (presuming he signs a new contract) back towards the chasing pack? Will the token system, plus a new Honda engine, carry Red Bull over the line? And what of Sergio Pérez taking the seat vacated by DTM-bound Alex Albon (see page 14)?
We hope too that Ferrari comes back into the mix in 2021. There has been much recent reorganisation behind the scenes at Maranello (what's new?), but it seems there is a clear plan (page 54) to recalibrate the Scuderia after its worst season since 1980.
Then there's Sebastian Vettel and Aston Martin, and Fernando Alonso and the rebranded Alpine/Renault team. Unlike Alonso, Vettel is no longer thought of as truly elite by F1's leading teams (see page 40), but his vast experience could prove invaluable to the ambitions of 'Project Stroll'.
Vettel is coming off a rocky season personally, but it's been tough for the teams too. Several gratefully grasped fresh investment amid bleak economic conditions in order to keep the wheels turning.
These are difficult times for everyone, even the best of us. This issue marks the end of our first year as GP Racing; 300 issues in total for the magazine founded as F1 Racing. Next month we turn 25. It's not been an easy road for us either, but we're still here and still fighting. Thank you for sticking with us. Let's look forward to a brighter future.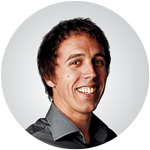 Ben Anderson
Editor